Building challenge prizes starts here and now
08 Mar 2018
For those of us working in this 'innovation' space, we're really just a community of problem solvers seeking to advance society
Author: Kate Adams, Director of Operations & Special Projects at Nesta Challenges
There are many challenges facing society right now – haven't there always been… but we have never been so well equipped to tackle them with new technologies and ways of reaching and connecting people that are trying to solve the same problems. Sometimes it's hard to know where to focus.
As a social enterprise, Nesta Challenges has a role to play in challenges that:
a) lend themselves to being solved by competitions above other tools and methods, like grant making and big procurement processes, and
b) are first and foremost for societal good – be that in the UK, regionally or globally.
We have a principle that we don't do this alone. We collaborate and work with others to make things happen. Our strengths are in researching and understanding the challenge, convening the people who want to see the problem solved, and offering world class expertise on challenge prize methodology. We know how to motivate innovators and deliver breakthroughs. Others are much better positioned to test, create, engineer, design and fund the solution.
The Challenges of Our Era 2018 summit was about a) raising the profile of challenge prizes as a way of problem solving, b) building a problem solving community and c) finding key people who want to work with us towards solutions on the issue we care about – feeding the 10 billion, surgical equity and data for good – and know are ripe for challenge driven innovation.
Gallery from the Challenges Summit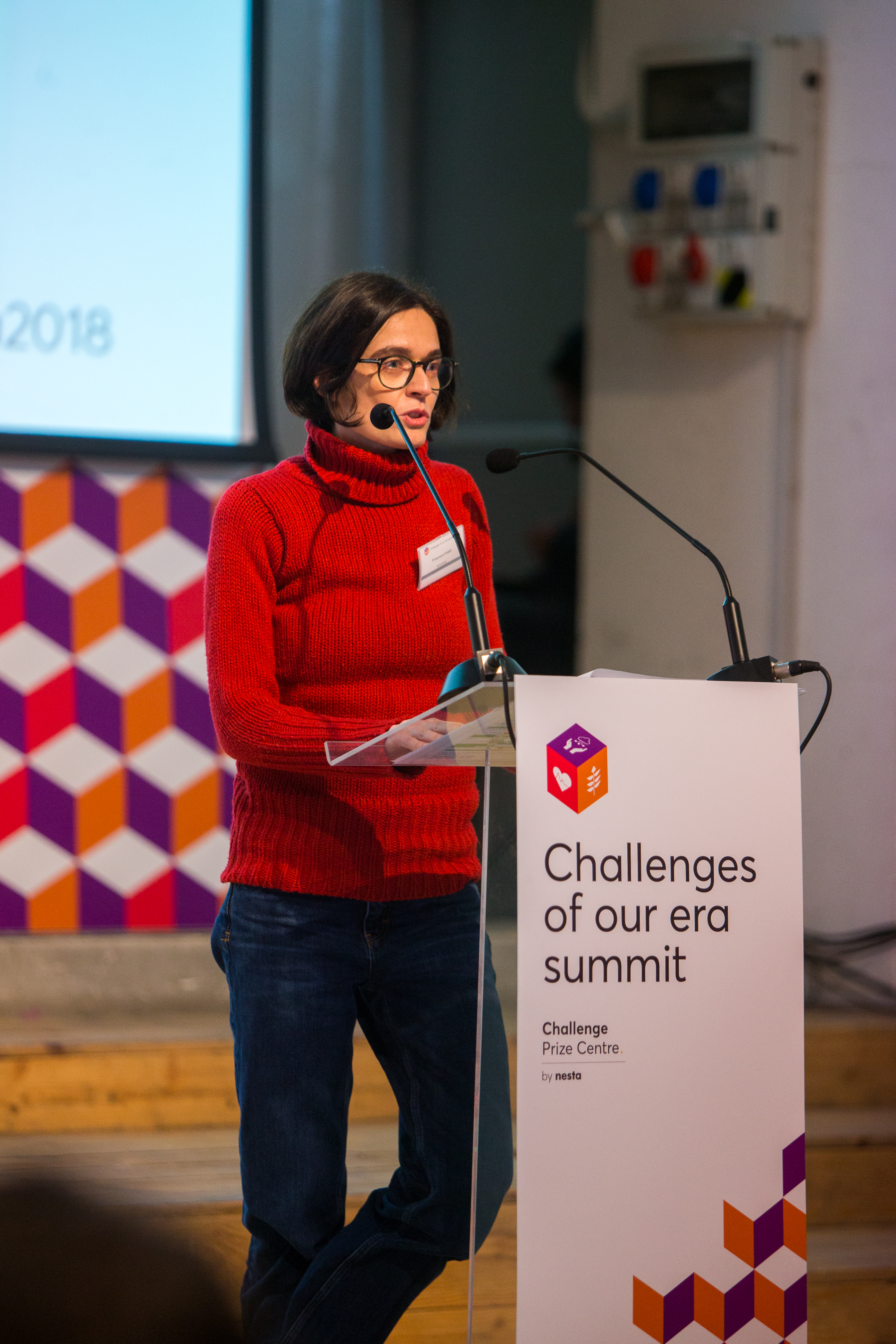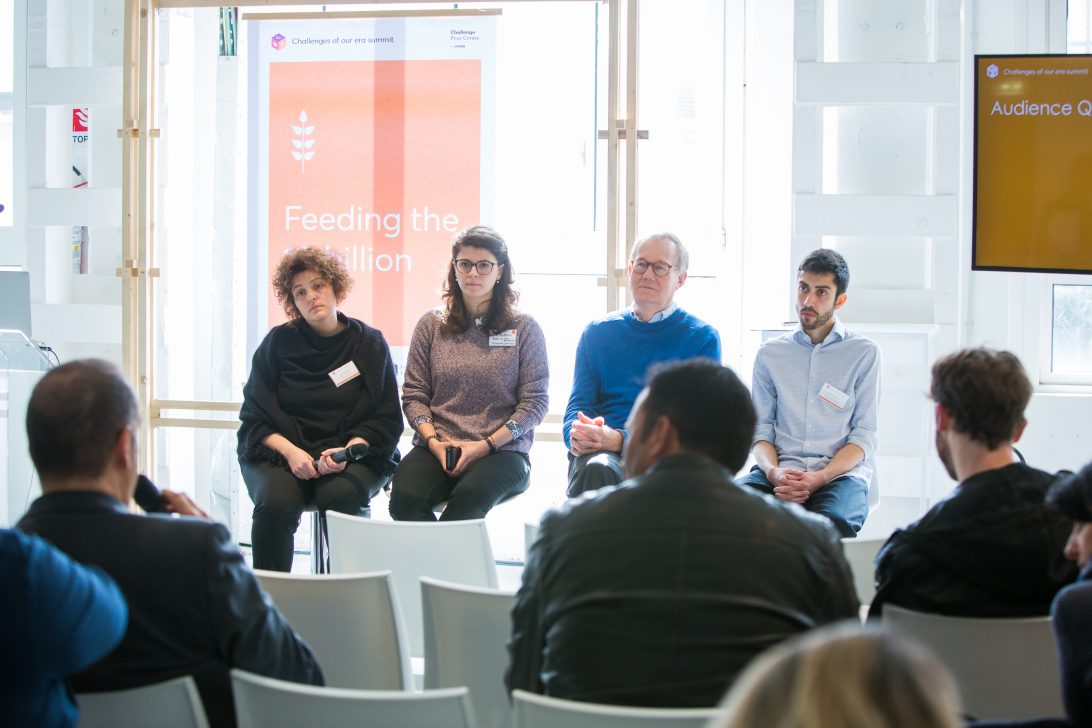 Did we achieve what we set out to?
We agree with Einstein (and Karen Boswell who shared this quote with us at the summit):
'We cannot solve our problems with the same thinking we used when we created them'.
It's critical to convene and connect groups with diverse perspectives, yet a shared goal of solving the same problem. It's a wonderful thing when you witness an architect amongst a group of medics contribute to solutions on safer surgery in the world because they understand room design and surgical theatre layouts. New ideas and solutions can, and do, come from anywhere and amazing things happen when diverse groups of people can spark off each other. We're proud of having built a diverse problem solving community that may otherwise not have crossed paths.
We're also excited by commitments from the UNDP, Deep Science Ventures, the X Prize and others to work with us to develop new challenge prizes. We set the summit participants the ambitious task of developing challenge prize statements through a set of workshops (in one day!) and it's these that we will take away and as a community, start to shape and ready for launch.
Below is a brief summary of the outcomes. We will take these away and have our researchers help us identify which of these topics to take forward into prizes:
Feeding the 10 billion
Improve freshwater distribution for smallholder farmers
Find low-carbon methods that can help make the use of macro-nutrient rich sources more prominent
Use data to reduce food waste
Surgical Equity
Find tools and team-based approaches for further education and improvement in infection rates
Using data, find safer blood transfusion solutions for people suffering acute blood loss
Promote education for health professionals worldwide on surgical technologies
Ensure access to safe anesthesia for patients and anesthesiologists in a more local context
Data for good
Build a policy building platform for citizen engagement
Develop tools or methods to improve government planning
Help young people match their skills with the market
Spread mobile technology in east Africa to encourage financial independence
Did we raise the profile of challenge prizes?
If you've just read this then I guess it's worked!
As we leave Milan, we're heartened by the time and energy people have given to this summit and the solidarity in connecting people with aligned passions yet diverse perspectives. This was the beginning of the conversation and we're delighted and grateful that we got enough traction to know this is certainly not the end.
You can see our moments on Twitter here and here following the coverage of the summit.
Kate Adams, was Director of Operations & Special Projects at Nesta Challenges.
More on Challenges of our era 2018